Tasmanian Agricultural Conference & Gala Dinner
27 Sep 2019 - Tailrace Centre, Riverside, Launceston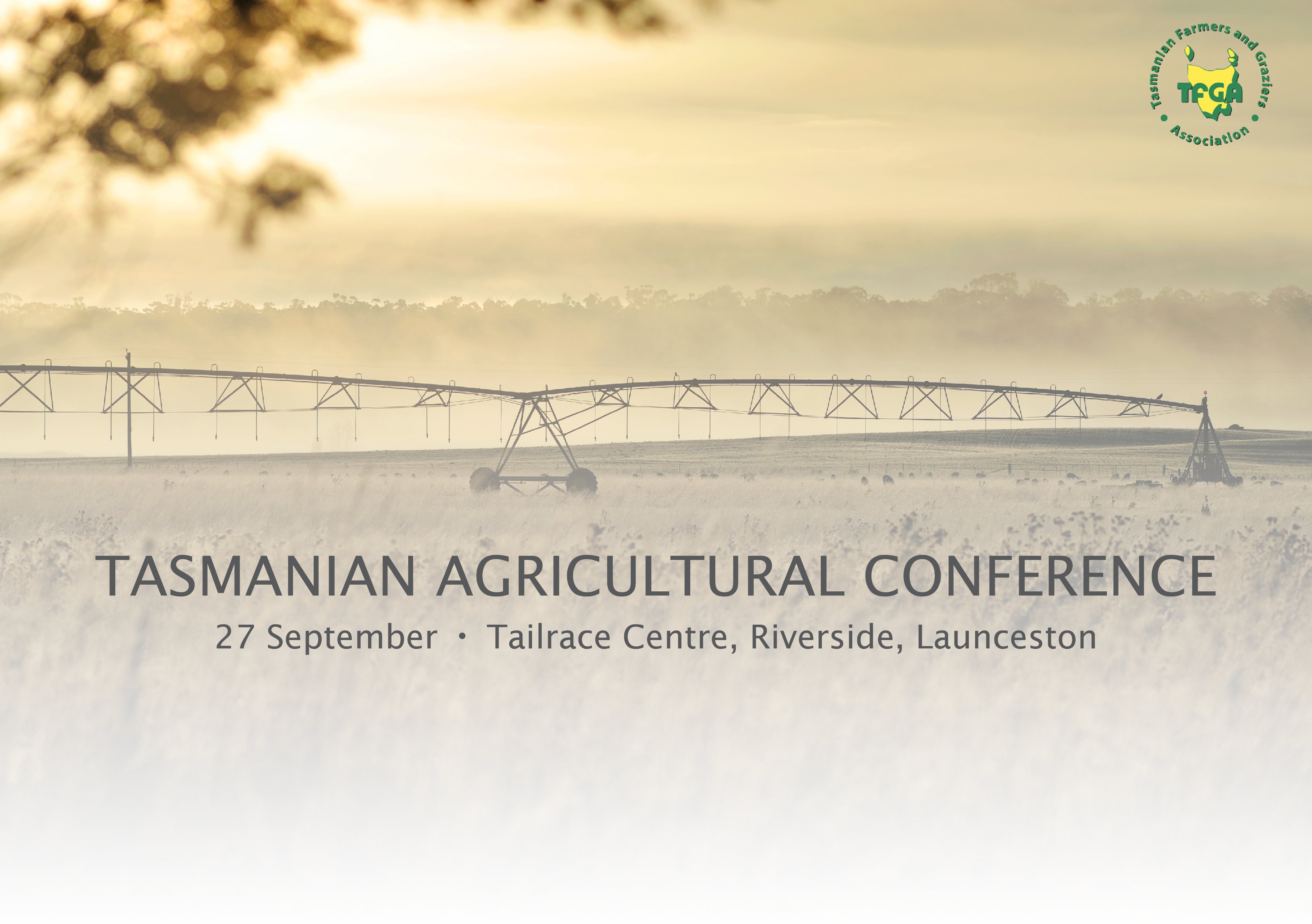 The Tasmanian Farmers & Graziers Association's 2019 Tasmanian Agricultural Conference is a pivotal industry event our organisation has been leading biennially for the past 13 years. The strategic direction of our conference is innovation particularly in the areas of farming systems, technology and farm management practices. We are exploring the theme "Farming in Action" with the purpose of building on our strengths as an industry by implementing tools to manage risk, reduce cost of production and bridge the connection between farming and business practices.
We aim to showcase practical ways our farmers can maximise farm efficiencies to sell more of Tasmania's high-quality, safe products to the world. This theme derives from the strategy we have set ourselves as an industry, not just the TFGA, by building on our competitive strengths to expand our agricultural industries and food manufacturing capacity.
The event is planned to proceed over one full day with registration opening at 8.30am and will include morning & afternoon tea and lunch.
The conference will be followed by pre-dinner drinks and our annual gala dinner from 6pm.
Details: https://www.tfga.com.au/events/tasmanian-agricultural-conference